Welcome, Spring! Aside from all the pollen, springtime is one of my favorite times of the year. Every spring, the world transforms from winter's dull gloominess into a warm, bright, colorful landscape of flowers and sunshine.

Spring always gives me the feeling of a fresh start. Like the world around us, we can grow and bloom into something bright and beautiful. To start fresh, though, you have to do a little spring cleaning and get rid of the old.
Spring Cleaning
I love to clean, or at least love the idea of everything being clean. However, spring cleaning isn't your run-of-the-mill vacuuming and mopping. At my house, spring cleaning is the time to do all the chores that you don't do regularly: window washing, pressure washing the driveway and siding, shampooing the carpets, cleaning behind furniture like the washer, dryer, and fridge, and the dreaded organization of junk drawers, Tupperware cabinets, and closets. Unfortunately, when it comes to the windows, I'm on my own, but luckily I know just who to call for all things organization: Ace of Space.
Ace of Space Organization

Andrea Gagliano is the owner of Ace of Space Organization located in Murrells Inlet, SC. She specializes in creating a customized organization method for any space in need of organizing: closets, pantries, garages, etc. Andrea's method consists of three basic steps: Categorize (keep like items together), Contain (separate items in containers so that they wont end up together again), and Label (this helps with clarity and separation and is also attractive). The key to Andrea's organizational success is developing a plan that works for you so that you can continue to stay organized over time. She helps us to think of staying organized as " an important element of SELF CARE. Not a luxury, not even always a necessity but truly a SELF CARE element that will keep you happy, functioning at a high level and with enough time for those that matter."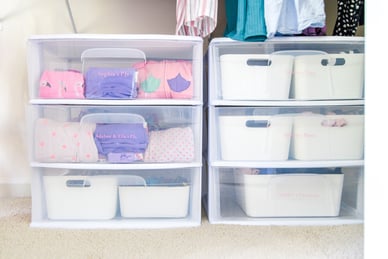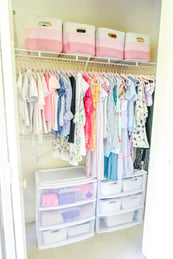 One of Andrea's closet organization products for a client
Andrea's Approach to Getting and Staying Organized:

Start by analyzing what you like/love/need. If items are cluttering your home and fill none of these criteria, they must go! I encourage recycling and help the client find a proper place to donate or consign all items. This way you know with confidence your items are not going to the landfill and if there is a home for them, it will be found.

The next step is inventory. Once you have only the items you like/love/need, you have a mental awareness of what you own which puts an end to unnecessary and extraneous spending. If we can clearly see that we own 3 black long sleeve shirts, we will know not to pick one up the next time we are tempted to do so.

Ensure that your possessions are properly contained and categorized. Are you someone who enjoys seeing your items displayed? If so, for example, display your purses in a way that makes you feel as if you are visiting a boutique every time you walk into your closet. Do you like everything out of sight for a clean line of vision? Consider for example, labeled bins to hold your winter gear (scarves, hats).

When things are tidy and aesthetically pleasing we are much more likely to maintain and even enjoy the process of tidying up!

Step back and enjoy the end result. You have now created an environment filled with the things you love the most.
So, here's to cleaning, organizing, and a springtime full of growth!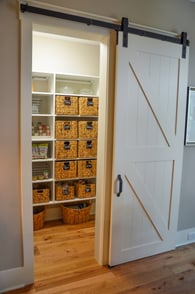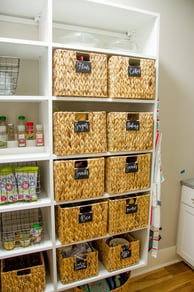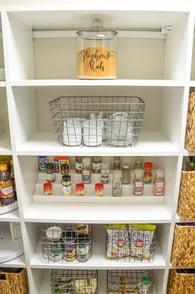 One of Andrea's pantry organization projects for a client

For more information about Ace of Space Organization and how they can help you, check out their website and social media pages. Be on the lookout for Andrea's 30 day Spring Refresh Challenge coming soon!