Our thoughts are with the family of Mr. Roosevelt Scott, who passed away on Thursday, December 10th.

Mr. Scott was such a staple to the Hemingway community in the way that he brought people together through his famous BBQ. I am so grateful for the opportunity to have met Mr. Scott over the summer for WTBW News 13 Living Local Carolina. Although we were there to try out Mr. Scott's famous BBQ, it was his personality and love for his family that made him so captivating.
Mr. Scott was a legend, not just in Hemingway, but all over. People would drive long distances to see him and taste his food. I actually had a friend reach out to me after watching our Living Local Carolina segment about photographing Mr. Scott because he seemed so captivating and authentic. After seeing the photos that he took of Mr. Scott and his place, I think he was able to really capture Mr. Scott's essence.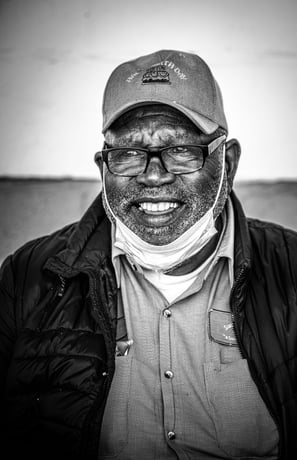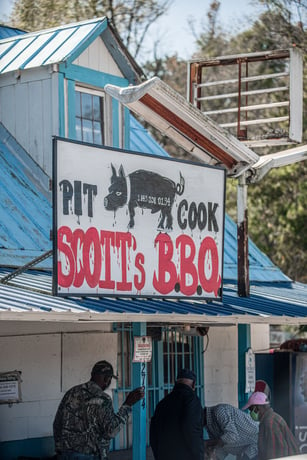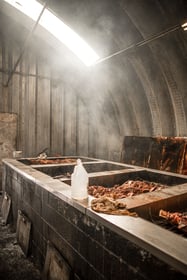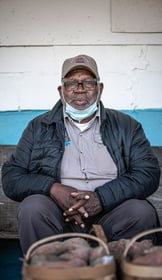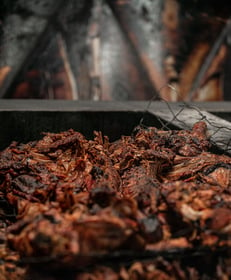 Photos by: Stephen Christopher Photography
Mr. Scott was a long-standing member at Carolina Trust. Because he means so much to his community and us, we featured Mr. Scott as the Local Highlight in our February 2019 Member Newsletter, The Caroliner. You can read it below.
We are so honored to have known Mr. Scott and for the legacy that he left on our community.
---
Local Highlight- Meet Roosevelt Scott
Roosevelt Scott is the founder and owner of the popular Scott's BBQ restaurant in Hemingway, SC. He's a pillar of the community and has been a member of Carolina Trust for more than 30 years.
Scott was born and raised right here in Hemingway. He tried living in Philadelphia when he was a young man but decided he would rather be home. He moved back to Hemingway in November of 1971. When he came back to South Carolina, his goal was to create a successful business. He had a pool hall, and a garage, and a dry goods store. The barbecue business, at first, was only a sideline. He started off small, cooking two or three pigs per week.
BBQ At Its Best!
That sideline soon became his main business. Scott had a knack for barbecue, and the word quickly spread that Scott's BBQ was the place to go. The restaurant's success surpassed Scott's wildest dreams. Today, on four days a week (Wednesday - Saturday) he sells whole-hog barbecue, he cooks 25 to 30 big pigs. That's thousands of pounds of mouth-watering smoked meat.
Scott's BBQ combines the best of the traditional ways of making barbecue with innovations that take it to the next level. He uses a lot of oak. His pigs are lean, which cuts down on the grease.
World Famous
Celebrities and people from around the world, from as far away as Africa, make the pilgrimage to Scott's to taste his barbecue, which many people say is the best they have ever had. Some of the famous people who have chowed down at Scott's are Hillary Clinton, Miss South Carolina, comedian Larry the Cable Guy, author Desiree Tomlinson, and the late Anthony Bourdain. Lots of other celebrities have been there too. You can see their photos hanging all around the restaurant.
Scott's BBQ was always popular, but its success went into overdrive when Anthony Bourdain visited in 2015 and featured the restaurant on his television show "Parts Unknown." Many other TV shows, newspapers, magazines, and websites have also sung the praises of Scott's food. But while Scott's BBQ is known around the world, it is still very much a community institution that locals love as much as tourists.
All The Fixins'
At Scott's, you can buy a whole hog, a half hog, a pound of pork, or a legendary pork sandwich. You can get a whole chicken or turkey or a chicken sandwich. You can order sandwiches with or without sides, including their famous slaw. You can bring your own hog and have them cook it there, and you can take home a gallon of their spicy vinegar sauce. There's rib eye on Saturdays, and the red velvet cake is addictive. The item that customers most often request is the crispy pork skin. Scott's personal favorite is the rib bone. His favorite things to cook are the sauces.
Visiting Scott's BBQ is a relaxing experience. There's still a variety store where you can pick up some bread or candy. The front porch is a great place to sit and talk with your neighbors.
Local Roots
Scott is not only an amazing cook and a successful business owner. He is also an outstanding member of the community. He believes in being a good Samaritan. He treats everyone the same and will always reach out to everyone. Scott's BBQ is a family business. No matter how famous the restaurant becomes, Roosevelt Scott stays rooted in his family and the local South Carolina community.
Visit at: Scott's BBQ, 2734 Hemingway Hwy, Hemingway SC 29554. Phone - 843-558-0134