We're officially a week away from the biggest shopping day of the year, Black Friday. Like most things in 2020, Black Friday may look a little different this year than what you're used to. If you're one of those people who likes to get a head start on holiday shopping after finishing up your Thanksgiving dinner, you may be out of luck this year. Many major retailers have decided to kick the usual holiday tradition of opening on Thanksgiving night and instead will remain closed until Friday morning (ex: Walmart, Target, Best Buy.) However, to offset the COVID-19 retail restrictions, you're more likely to see stores offer Black Friday promotions all-week long or run major sales online to provide customers their Black Friday Shopping experience in a safer way.
Although retailers are shaking things up this year, don't let that prevent you from scoring some fantastic deals on items that are on your list. Make a list of what you're looking for ahead of time and research which retailer has it for the best price. This will help you avoid wasting time browsing around or getting sucked into the sales hype and buying items that you don't actually need.
Below, I've rounded up some of this year's best deals and where you can find them:
Electronics
We've all seen the videos of people fighting over the last television or laptop computer, and that's because everyone knows that Black Friday is the day to save on electronics. My suggestion is to try to do as much online shopping as you can when it comes to buying electronics. As great as those doorbuster advertisements look, we know the quantity is very limited for those items, and if you're not the first one in line, then you're out of luck. Why waste time going from retailer to retailer when you can just navigate to the next website with a similar deal? Here are some of the best electronic deals that I found online for this year:
Televisions:

Best Buy has some great deals on TVs this year and they are already running their promotions. Plus, Best Buy offers price match guarantees, so I'd check other retailers like Amazon and Walmart to ensure you're getting the best price for the television that you want.






Laptop:

So much of our lives are going virtual nowadays that a reliable laptop computer may not just be a great gift, but a necessity. Amazon is running a phenomenal deal on the Apple MacBook Air. However, if you're looking for something a little cheaper or aren't on the apple bandwagon, Walmart is offering up to $150 off laptops from Lenovo, HP, Acer & More.






Smart Home:

With mortgage rates as low as they have been this year, I'm sure you probably know someone who just bought a home. What better gift to give a new homeowner than a smart home device. Even if you're not a new homeowner but just looking to upgrade your home, smart home devices are easy additions. B&H Foto & Electronics Corp. is running a sale on the Ring Video Doorbell 3, with an instant savings of $60.00. Best Buy is also running some great deals on Amazon Echo Show 8-in Smart Display with Alexa, LUX Smart Programmable Wi-Fi Thermostat, and Smart Light Bulbs.




Appliances
Pretty much all retailers that sell appliances will be marking them down during the biggest shopping weekend of the year, so make sure to research prices and get the best bang for your buck. Although there will be a significant discount on large appliances (ex: refrigerators, washers, dryers, etc.), keep in mind that deals on these items tend to be just as good, if not better, on other three-day-weekend holidays such as Presidents Day or Memorial Day. If you're not in dire need of those items, consider spending your Black Friday money elsewhere. However, Black Friday is an excellent time to grab smaller appliances for yourself or as gifts for family and friends.
Kitchen Appliances: Not only are people doing lots of shopping during the holidays, but they're also doing lots of cooking. When I'm making dishes for Thanksgiving, I'm always reminded of what kitchen appliances need to be updated and which new appliances would make my time in the kitchen quicker and easier. What better time to update your appliances, or grab new ones for other people, than Black Friday. Macy's is running an excellent Black Friday pre-sale right now on kitchen appliances. If you've got popular kitchen appliances like air fryers and insta- pots on your list, you'll definitely want to check it out.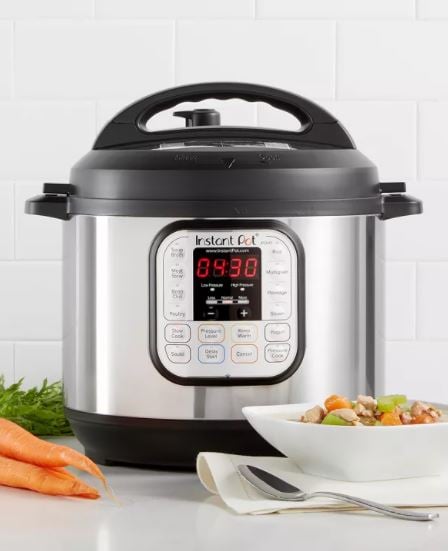 Vacuum Cleaners: With so many different types of vacuum cleaners these days, it still amazes me that my floors get so dirty, so quickly. There's heavy-duty, cordless, robotic, and they're all on sale. My suggestion is to research which vacuum cleaner works best for your lifestyle and then research the best deals on that specific vacuum cleaner. Otherwise, you'll constantly want to upgrade to something better each time it comes along. Once you decide which vacuum cleaner will work for you, check out Target for the deals. They're currently running deals on some of the most popular vacuums, like the BISSELL CrossWave Pet Pro and the IRobot Roomba 675.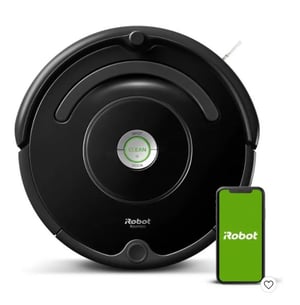 Toys
Don't you miss the days when toy store catalogs came in the mail, and you circled all the things that you wanted Santa to bring? Unfortunately for my parents, you couldn't buy ponies at Toys-R-Us, as that seemed to be a reoccurring item on my list year-after-year. As our shopping trends have evolved, so have our accessibility to the things we're looking for. If one store runs out, we can have an item shipped from anywhere around the world in a matter of days. So, this year when Santa comes to town, make sure he's not paying full price. Belk and Meijer are both offering Buy One Get One 50% Off deals on select toys. If you're shopping for a kid who loves Marvel, Barbie, or Disney Pixar, check out JCPenny for up to 50% off.
Bed and Bath
Give someone the gift of comfort this year with new bed and bath linens. Towels and sheets are something everyone could always use more of, and Black Friday is an excellent time to stock up. Bath towel sets are currently 78% off at Macy's Pre-Black Friday sale. And if you're looking for bedding, they've got it all: sheets, comforters, pillows, etc.
I truly believe that a good quality mattress is one of the few things in life worthy of splurging on, but with Wayfair's Black Friday Mattress Blowout, you can get a high-quality mattress for up to 70% off. The only thing better than sleeping like a queen is saving money while doing it!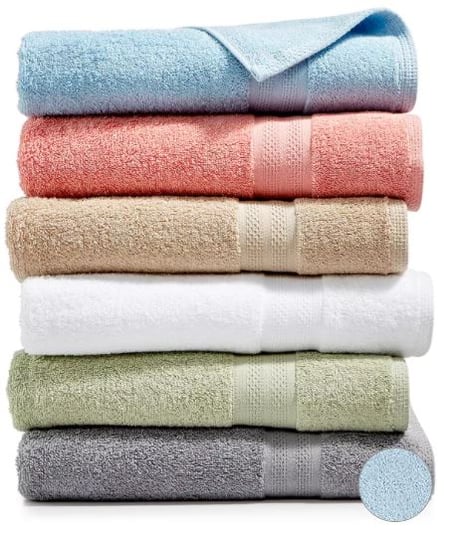 Surprisingly, I will kind of miss the chaos of Black Friday shopping this year, but I will just have to make the best of the situation by breaking out my Christmas pajamas, turning on a good Hallmark Christmas movie, and scoring some great deals online. I hope we're able to check off all of the items on our list this year and still have some time left over to remember the true meaning of the holiday season.